While Gibraltar technically doesn''t form part of Andalucia, the country is very much a part of us. Even though it is British owned, the strong Spanish influence in the culture here is undeniable.
With just less than 30 000 people populating the peninsula you will find the friendly and family orientated nature of the people there an overwhelmingly pleasant experience.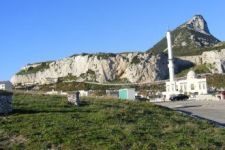 Rarely do you feel as welcomed into a tight nit community as any traveller would feel in Gib. I can be absolutely certain that if there was more space available this little country would expand and thrive based on the people alone.
Many people come to the country purely for the cheap shopping and eating experience that is on offer. Many visitors from Spain save a lot of money by doing all their shopping here before going back home.
Gib has splendid weather during the spring and summer months and this is when you can begin taking advantage of the fabulous beaches that Gib has to offer.
As it gets colder the temperature never really drops but when it rains the result is usually torrential. The famous 'levante' is a large cloud that gathers at the top of the rock and sometimes stays there for days making the weather 'hot and sticky'.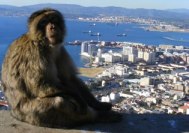 With all its history there are several interesting sites that are well worth checking out. Such as our fabulous apes and St Michaels cave.
Have a look at our page on the History of Gibraltar to give you a bit of background to how this beautiful country has changed hands over the past centuries.
A lot of people want to get married here, because of the ease offered. Read about what's needed in order to carry out your Gibraltar wedding. Who knows, perhaps this is just what the man or woman of your dreams has been waiting for!
This beautiful country has something to offer for everyone. I couldn't imagine a reason why anyone would leave here disappointed.
Here is to fun times and sunny days on the beach!
Great Stories About Gibraltar
Do you have a great story to tell us about your time in Gibraltar? Share it!
What Other Visitors Have Said
Click below to see contributions from other visitors to this page…
Which are the ocean village Gibraltar restaurants?
We have heard a lot about the new Ocean Village Marina in Gibraltar and have been advised to go there on our holiday this summer. We will be in Gibraltar …
Where is the best place to go for Gibraltar bars and restaurants?
Hi, We are going to visit Gibraltar soon and will be staying at the Eliott Hotel . We were just wondering where the best places are to eat or just …
What oceans surround Gibraltar?
Hi there, I was just wondering about which oceans surround the island of Gibraltar?
My Gibraltar Experience
My visit to Gibraltar was slightly longer than the normal 3 or 4 days. We had 13 days to experience what the country had to offer. I should probably…