Spain is renowned for its beautiful and diverse traditions and customs. It is a country of vast cultural diversity.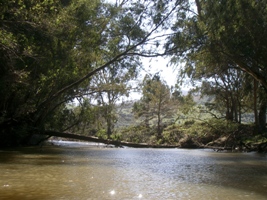 Holiday in Spain and you will certainly be surprised by the breathtaking beauty of its natural parks, green valleys, hills, mountain ranges and near desert areas. The impressive selection of ski resorts as well as its 4000 kilometres of coastline will convince you that Spain is most definitely the tourism country for you.
Every year, millions of tourists spend their holidays in Spain and it has become one of the most important tourist destinations in the world.
It has much more to offer than endless beaches and sunny climate, equally as important are the numerous fiestas and ferias, its advanced transport system, its excellent accommodation, not just in hotels, but also in the extremely good selection of apartments in Spain.
A holiday in Spain can range from the sophistication of its capital, Madrid, which is a vibrant city with numerous restaurants and exotic nightlife, not forgetting the fact that it is centrally located to the other Spain provinces.
Alternatively you might want to visit its second city Barcelona which is a firm favourite with tourists who love its cosmopolitan atmosphere, its Gaudi architecture or a simple walk down its most famous promenade Las Ramblas with many cafes and street entertainers and the impressive spiralling towers of the cathedral La Sagrada Familia.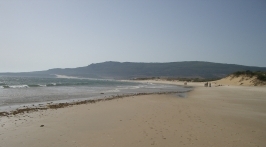 If it's the beach that you crave then you will be spoilt for choice. A holiday in Spain will offer you the small semi private coves where you can spend leisurely hours getting a tan or if you like the action a visit to the highly fashionable Puerto Banus where you will find the best discotheques, nightclubs and restaurants in the whole of the Costa Del Sol.
For those who enjoy the nightlife, the best is in the Balearic Islands. A holiday in Mallorca, the largest of the islands, will demonstrate why it has become one of the most popular tourist destinations in Spain.
Holidays in Mallorca offer excellent beaches where you can lounge away the hours and enjoy the stunning sunsets or for those who have a taste for the nightlife the beautiful and inspiring sunrise! The more active holidaymaker is well catered for with beach sports and golf given its magnificent array of golf clubs.
If you are on a tight budget, cheap Spain holidays are quite possible. Accommodation is widely available and is very reasonable. On your holiday in Spain you can still enjoy the rustic restaurants, tapas bars and cafes tucked away down cobble-stone streets. Millions of tourists find a cheap Spain holiday easy and affordable.
Given the current economic climate with the recession biting on your wallet you will ultimately want the best deal possible for your holiday in Spain.
So whether its art, castles, white sandy beaches, flamenco, golf, nightlife or simply sipping a nice glass of spanish vino on a sidewalk cafe, the best places to visit in Spain are within your reach making your holiday in Spain an enjoyable but cheap Spain holiday.