If you are making a trip to Andalucia my advice would be to research the area and decide what most interests you. It is not possible to see it all on just the one trip and I wouldn't suggest you try to!
Some like a trip full of culture and museums, others appreciate great architecture, others like lounging on great beaches, others will be going for the nightlife or some may prefer an adventure holiday.
Whatever it is that appeals to you, Southern Spain will have it! All you need to do is search what the best area is for your likes.
Some things, which I really enjoyed when travelling around this great area of Spain, were:
Generalife, Granada
– some of the nicest beaches in Andalucia (in my opinion). Tarifa can get very busy in the summer months, so if you do not like big crowds and partying this might not be the place for you during peak season. There are many other beaches you can visit which are chilled and great for relaxing, but if you wanna party come here 🙂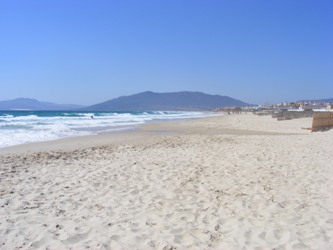 I am still on my travels so other sights will be added to this list regularly.
Another thing I feel I should mention is Gibraltar, my hometown. Although Gibraltar is not part of Spain, I feel it is a very worthwhile day-trip to make if you are around this area of the world.
With the growth of low cost airlines, flying to Andalucia has become cost effective and accessible for many. Cheap flights to Malaga are offered by several airlines and provide a central landing point for easy transfers to other resorts along the coast and further inland.