Exploring the Granada Province
If there is one city that encompasses everything that makes Andalucia the most historically sophisticated and culturally diverse region of Spain it would be Granada.
It is a large University City and has been a cradle of knowledge since the dawn of history taking advantage of its numerous occupiers over the centuries. Celts, Phoenicians, Greeks, Carthaginians, Moors, Jews and Christians have all contributed to the Granada of today, its myriad of romantic architecture, seductive cuisine and not to mention its fascinatingly rich history.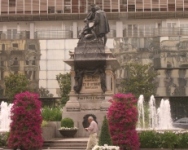 Any tourist that visits this city has the opportunity to walk in the footsteps of kings and witness a city keeping up with the times. A modern bus service provides monument hopping back packers with ideal and regular transport around the whole of the city.
The weather, like the rest of Andalucia, is hot for the most part but the added bonus of the mountainous region of Sierra Nevada provides adrenaline junkies with the very best in snowboarding and skiing conditions. Venture up the 'Mulhacen' or 'Veleta' peaks and you will discover some of the most impressive views in Southern Europe. So if you are looking for cheap holidays to Spain you can really make the most of your money in this region.
Towards the east there is 80km of fabulous coastline offering some of the very best beaches – a must in the summer months. Enjoy a whole host of watersports and in the evening find yourself licking your lips while you tuck in to the freshest seafood specialties.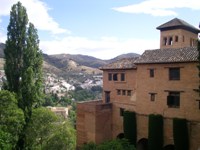 For the most dedicated walking enthusiasts there are fabulous views all over the city. Come across the oldest hat makers in Spain, one of the many churches or the sublimely breathtaking Alhambra, Generalife and Capilla Real. If you feel like sitting down and bathing in the spring sun then enjoy a peaceful 'cafe' and a small selection of 'tapas' along the Rio Darro.
Alternatively leave the hustle and bustle of the city and explore the forgotten villages along 'Las Alpujarras' and follow one of the many paths up the mountains.
The Province of Granada really is a tourist's paradise. Naturally within the city there are many tourist orientated shops with many a souvenir and overpriced t-shirt but if you look beyond you will find a city begging to be discovered again and again.