Castellar de la Frontera
Located up in the hills of Castellar is the picturesque castle of the region. Inhabited by hippies it is a reminder of the dramatic history and events that have passed.
Castellar de la Frontera is a lovely pueblecito blanco (white town) within the Cadiz province.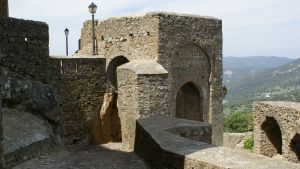 It is a strange old town up on a hillside and is situated within a castle known as el Castillo de Castellar. It offers great views of the surrounding areas and towards Gaucin and Gibraltar, and also of the Rio Guadarranque (a reservoir since the 60s) which is down below.
The area of the castle has been fought over for many years because of its strategic position on the hillside and most recently was taken over by some hippies (mostly Germans).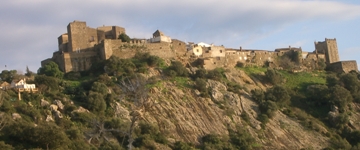 The idea, in 1971, was to relocate those who were living within the castle to a 'new' village near the edge of La Almoraima. It didn't work out as planned and some of the villagers moved back to their homes in the Castle and those that remained empty were taken over by hippies.
Although renovations are on hold the castle still maintains much of its former glory and once inside you will surely understand much of its purpose.
The new town they built, Nuevo Castellar, does not really have much for you to see. It is a very quiet, tranquil place.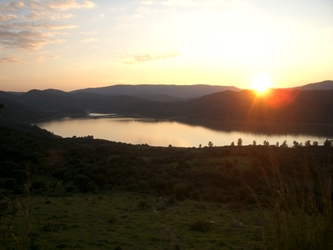 I would suggest if you are visiting Castellar do go up to the castle because the views are well worth the drive.
At the bottom of Castellar before you start on the way up to the Castle there is the Parque Natural de los Alcornocales (natural park). Here in the recreation area Las Jarandillas there is a market which has recently begun in January.
On my visit a while back I found it quite small with a very hippy feel to it. There is also an area where kids can pet ponies and there is also a restaurant. It makes a nice day out.