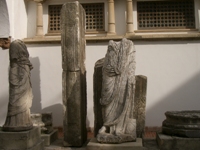 The Province of Cordoba baths in a wealth of history and tradition. Visiting at any time of the year is an experience and aside from the fascinating architecture there are also some very important and spectacular 'fiestas'.
The Cordoba Mezquita and Medina Azahara are ranked as two of the most desirable tourist attractions in Andalucia and even Spain and a short description would certainly not do them justice.
The Fine Arts Museum of Cordoba was created in 1844 and houses some of the most impressive Spanish art to have been present in here. The paintings are mostly Christian in theme and span Medieval and Renaissance periods to Modern and Contemporary Art.
The Archaeological Museum of Cordoba is located in a pleasant little square with a charming 'tapas' bar just outside. The Museum itself is full of historical discoveries from the region. Features include Roman Culture, Visigoth Art and Al-Andalus.
The Palaeobotanical Museum is the only one of its kind in Spain. Located within a modified medieval and Renaissance flour mill the Museum displays a number of fossils and has some activities that would be fun for younger visitors as well as seasoned travellers.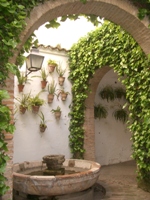 The Courtyards of the Viana Palace are an excellent tribute to the 'patio' culture of this Province. There are 12 courtyards and a large garden within the palace and each of them provides visitors with unbelievable photo opportunities.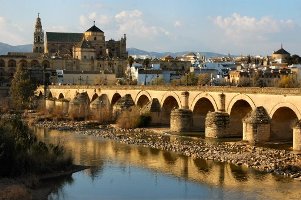 Almodovar Del Rio is a castle located to the west and is certainly worth a visit. The castle was built in 740ad and has been restored and now houses exhibits.
Travelling around the north you will come across a number of small villages and in these quiet gems you will be able to sample and buy some of the best oil, cheese, pork and wine. Keep an eye out for Los Pedroches.
'Fiestas' play a big part in the culture of the province especially over the Easter period.