Wow, where to start!? 'Andalucia hotels' is such a broad term due to the size of the region, but let us help you decide on something suitable for you.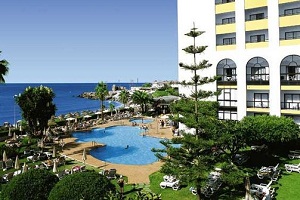 Hotels in Spain that are located along the beautiful coastline are quite obviously using the stunning beaches as their main attraction. These beaches are bustling during the summer months and there is no shortage of bronze bodies catching the warm sun.
Andalucia hotels situated inland have a whole spectrum of offerings and you can expect to find some hidden gems in the region. Believe it or not, the winter months also offer skiing opportunities as some parts get snow.
The best way to find a hotel in Spain is by a search. Our engine allows you to quickly search through the offerings of over 30 hotel merchants and 900 000 global hotels to make sure you get the best comparative price. Give us a try, it is as easy as choosing a city.
We do have a few pages up so far of the towns that we have found to be very popular. As our Andalucia Hotels section grows, we will be sure to add many more!

Hotels
Gibraltar Hotels | Benalmadena Hotels | Fuengirola Hotels | Torremolinos Hotels | Malaga Airport Hotels | Nerja Hotels |