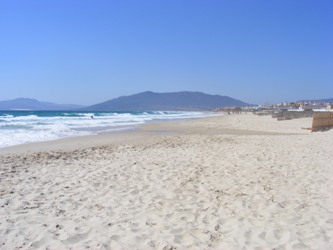 Tarifa is located at the eastern point of the peninsula open to both the Atlantic and the Mediterranean with vast, beautiful beaches lashed by strong East winds.
Ten kilometres of white sandy beaches have elevated the town as the European surfers paradise.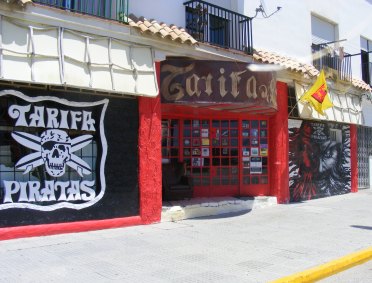 It is an attractive, laid-back town even a during the summer season.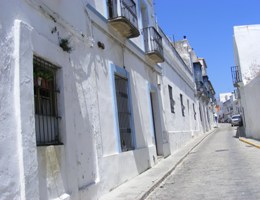 The old town merits investigation with pretty white-washed houses, narrow streets and beautiful wrought iron rejas.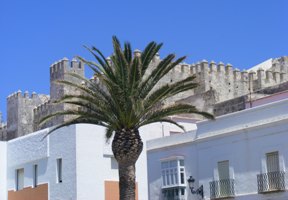 It became an important town back in the 10th century under the rule of Abd-al-Rahman III who built the Caliph castle found in the old quarter. Today it is called El Castillo de Guzman after the hero of the reconquista. You can walk along the parapets and get outstanding views from its tower and battlements both over the town and across the Straits of Gibraltar to the Rif Mountains in Morocco.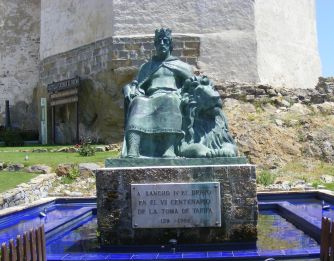 The main street of the old town is Calle Sancho IV El Bravo with the Iglesia de San Mateo at its eastern end. The streets south of the church are little-changed since Islamic times.
Tarifa Beaches
There are two beaches separated by a causeway. The sheltered Playa Chico on the Mediterranean side and the Playa de los Lances facing the Atlantic.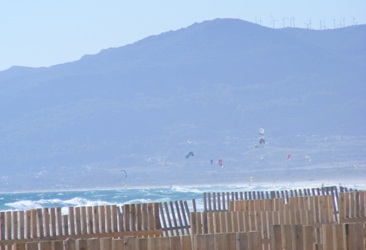 West from the town you will discover wide stretches of white sandy beaches perhaps the best in Spain.
If windsurfing or kite-surfing is your thing then the most popular stretch is between Tarifa and Punta Paloma.
It is a surfers paradise and indeed the Professional Windsurfing Association holds an annual international competition during Easter.