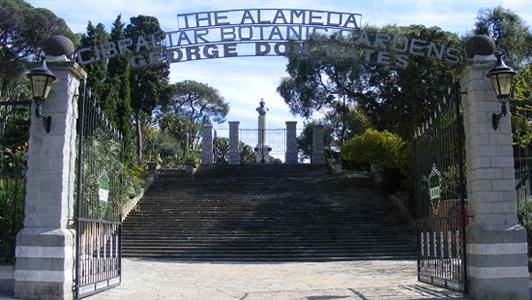 The spectacular Alameda Botanic Gardens were first opened to the public in 1816 and is a tribute to the Lieutenant-Governor of the time, Sir George Don.
There are a number of commemorative plaques, busts and cannons on view throughout the gardens. Most of these commemorations date back to the 19th Century.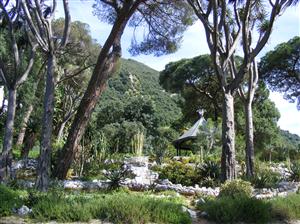 However the highlight of these gardens for most visitors is the beauty of the extensive collection of plants and trees, which make the Alameda Botanic Gardens such a magical place. The pictures on this page were taken in April 2010 and you can see how stunning the gardens are presented.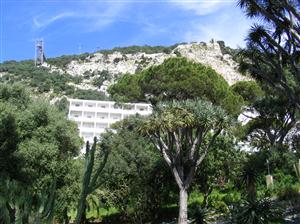 Various cultural events occur throughout the course of the year in the garden's open-air theatre.
Tours of the Botanical Gardens are available and particularly popular with both residents and visitors alike.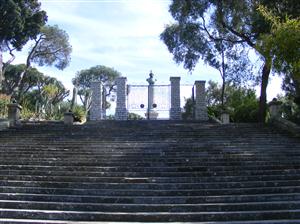 Most of the plants on display are of native origin whilst others have been imported. In 1994, the Gibraltar Customs searched a large container ship from South Africa and confiscated a group of animals on the endangered species list.
These together with other animals that have come into their possession are now housed in the Alameda Wildlife Park located within the actual gardens.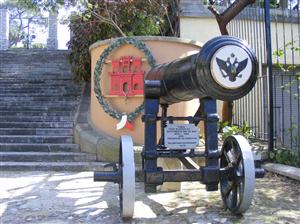 The gardens are extensive and will provide hours of pleasant walking amongst the diverse plants on display. It is well worth a visit.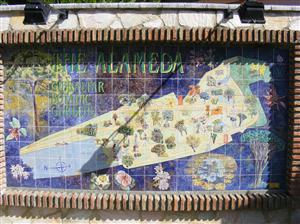 Admission to the Gardens is free and they are open from 8am to 9pm or sunset, whichever comes first. Just for interest, the Gardens have a play area for the kids to use while the adults take in the views on offer.
The Queens Hotel and the very popular Cable Car are very near the Alameda Botanic Gardens.