Gaucin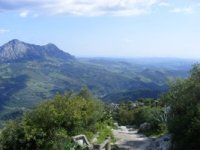 This charming, typical white village, Gaucin, has impressive views of the Serrania and stretching all the way to Gibraltar and the Rif mountains in Morocco.
Guazan (strong rock), as the Moors named it clings 629 metres on the Summit of La Sierra Del Hacho with commanding views over the surrounding area.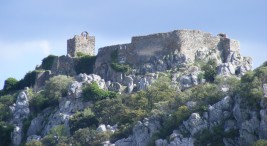 This strategic position was further appreciated by the Romans who settled in the area building a fortress on the mountain top.
This fortification was subsequently expanded during the Moorish occupation and today you can visit this castle, El Castillo Del Aguila (Eagles Castle).
The name is derived from the eagles circling the towers and indeed smaller birds of prey tend to nest in the castle's thick walls.
The village centre is composed of narrow, winding alleyways with the houses cramped together making a visit worthwhile in order for the visitor to get a glimpse of a Spain long gone.