La Malagueta bullring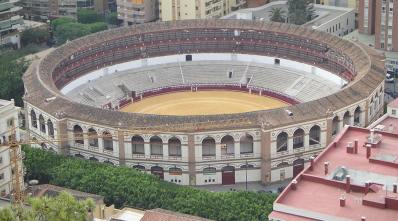 For those interested in bullfighting, you should visit the Malaga city bullring during the Feria de Malaga which is held in August.
During the Malaga Fair week (or Feria de Agosto as it is also known) the best bullfighters in the whole of Spain will go to 'La Malagueta' (Malaga's bullring) for the some spectacular bullfighting.
This bullring is one of the most important in Spain. It was built between 1874-1876 and can seat up to 14,000 spectators.
A museum dedicated to Antonio Ordoñez (one of the greatest bullfighters) walks you through the history of this Spanish tradition.
You can get a great view of it from the Gibralfaro or if you are lucky enough to be staying at the 'Parador de Gibralfaro' you can see it from there.
La Malagueta is right in the city centre and within walking distance of La Malageuta beach.
Return from Malaga City Bullring to Malaga City
Return to our Andalucia Travel Guide homepage