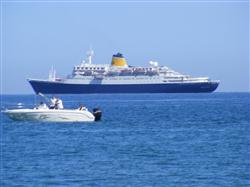 Gibraltar weather has a clear Mediterranean feel to it. People in many parts of the world could only dream of having such gorgeous weather for long periods every year.
Gibraltar is in the northern hemisphere so summer falls during June, July and August. Winter falls in December, January and February but it hardly gets cold enough for anyone to complain about.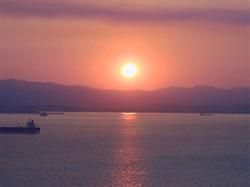 Holidays makers wishing to travel to the country will be pleased to know that the Gibraltar climate starts to warm up and become very pleasant as early as May and goes right through to October. In May the average max temperature is a warm 21°C and climbs up to 27°C during July and August.
Rainfall in the summer is almost nonexistent and you can expect 11 hours of sunshine every day during July. Humidity during this time of the year can be high, but it is dependent on wind direction.
In the cooler months of the year expect to see average max temperatures of around 16°C and higher rainfall. Even so, the winter months are still very popular with the tourists and the atmosphere is very welcoming.
Viento de Levante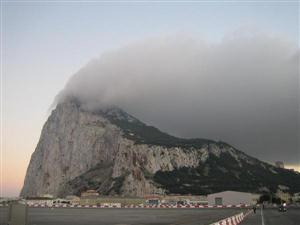 A much talked about event is the Viento de Levante.
Otherwise known as "The Levanter", this is a Gibraltar weather occurrence which can be quite spectacular to witness. The easterly wind brings on this condition at random times throughout the year, but it occurs more frequently in the summer months.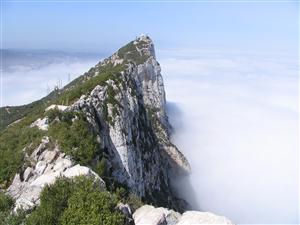 The easterly wind blows towards Gibraltar from the warm Mediterranean Sea, bringing in lots of moisture with it. As the air hits the east facing side of the Rock or Gibraltar the moisture condenses and forms a large visible cloud over The Rock.
When The Levanter comes the rise in humidity is noticeable and the locals tend to stick with less strenuous activities during this time.