The Soul of Andalucia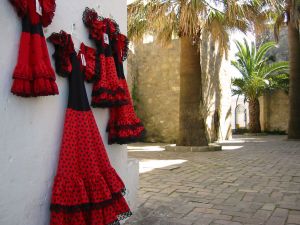 Flamenco is thought to have originated in the 16th century.
The passion of the dance is powerfully portrayed by facial expression and the movements of the hands as well as all the foot stamping and kicking movements.
Travellers have recorded the use of guitar accompaniment in the 18th century.
Several types of flamenco have evolved and we now recognise there are three parts of flamenco. These three things are baile (dance), cante (singing), and guitarra (guitar).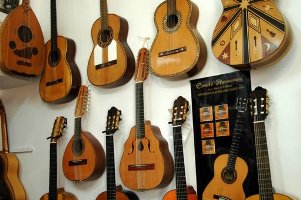 Flamenco first went public in Sevilla in 1842, with the opening of the first café to offer this kind of entertainment.
By the 1860's similar café's opened throughout Andalucia, but for the rest of the world it wasn't until 1915 that flamenco performances were seen.
The dance, singing and music express emotion that is very deeply felt by both the artist and the audience. The emotion may be that of love or anger, grief or joy, and the finer artists will certainly make that felt.