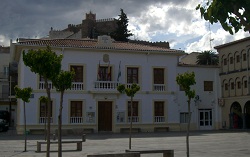 The village of Seron is located on the A-334 halfway between Baza (Granada) and Albox (Almeria) in the Almanzora region.
The Romans were the first to settle this strategically important area nestled between Sierra De Los Filabres and Sierra De Lucar.
The Moors followed in the 8th Century, building the magnificent Nazari castle which dominates the village and the surrounding valley.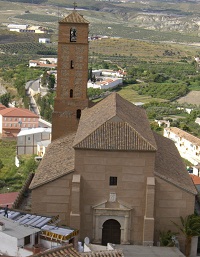 The road leading to the village winds up a hill which culminates at a small square where the Ayuntamiento building is the first stop.
The narrow streets then climb into Seron proper and I would recommend leaving the car and walking, in order to appreciate the old town.
A visit to the church of Nuestra Senora de la Asuncion is a must. Built in 1570 it is a good example of buildings of the period.
If you wish to visit the 13th Century Nazari castle, then in order to avoid the steep climb from the Ayuntamiento building, drive down the way you came until you come to the large sign on the left which depicts, Jamones De Seron.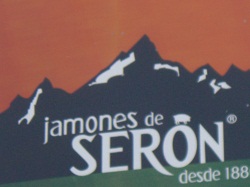 Take the road to the right of this sign and follow the signs to the castle.
At the top you will find a tiny square with an Ermita and a Guardia Civil station.
Park your vehicle in this area and walk along the narrow streets following the signs to the castle. After a few minutes you'll see the castle which is an impressive building, currently undergoing renovation, with spectacular views of the surrounding valley.
This village is renowned for the excellent quality of its hams and people visit the village to sample and purchase this local delicacy. We tasted the ham at an establishment in Nijar and can vouch for its quality.
Return from Seron to Almeria Province